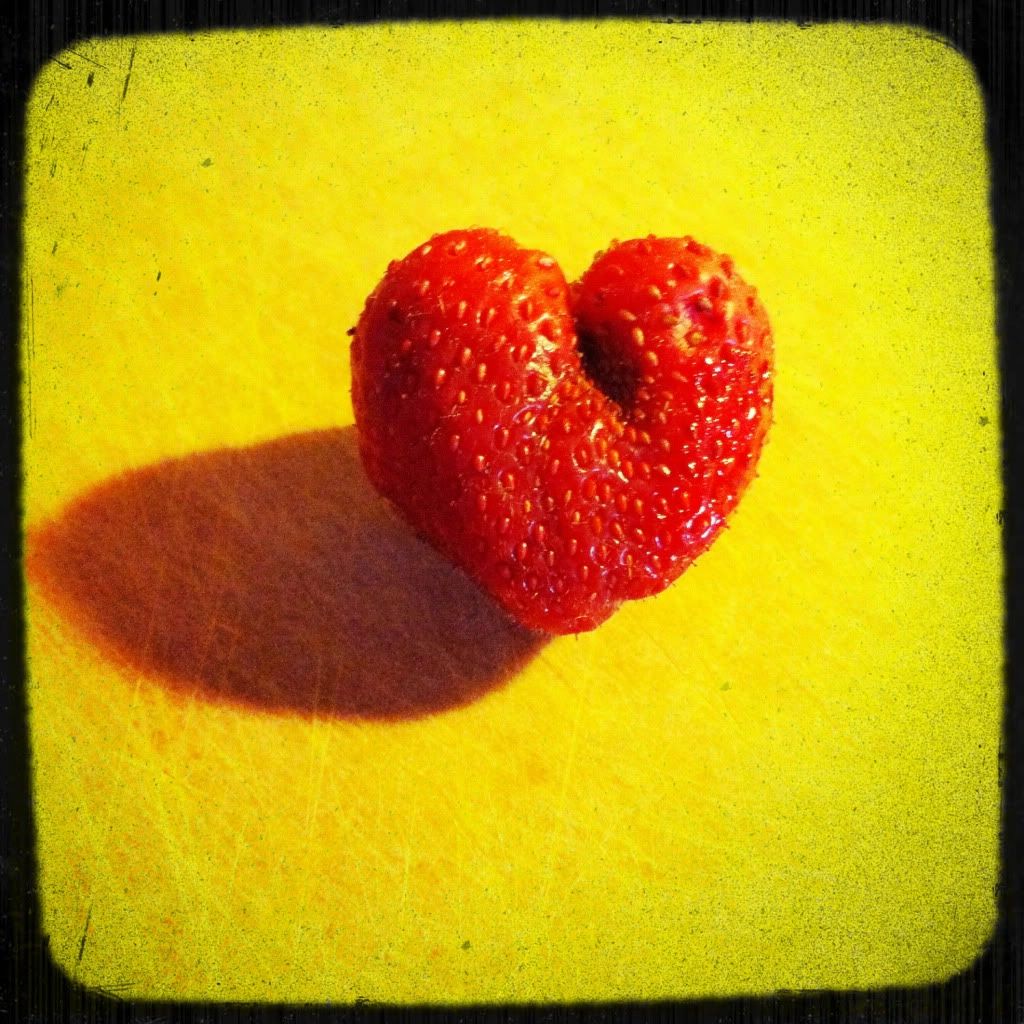 Strawberry love picked earlier this week
*
Loving this
fabulous picture
linked from Beauty Redefined about body hair. Ever since I begged my mother to let me shave my legs before heading off to summer sleep-away camp at the ripe old age of 11, I've gone through phases of removing/leaving be my body hair and while it's certainly a personal choice, it always amazes me when people feel the need to chime in with their opinions.
*
I love to cook. I love to watch people cooking even more, hence my addiction to shows like Top Chef. Now I've discovered I also love to watch people cooking while drunk. Specifically
this girl
. Her YouTube vids are hilarious.
*
Oh, Jon Stewart. Thank you for making this former social studies teacher
laugh
. Also "Folksy Word Salad" = win.
*
Awesome pictures of awesome people hanging out together and generally being awesome?
Yes, please
.
*
This week's song that sings to me is
a classic
by The Beatles. It's the way that it's sung that really grabs me.